https://www.youtube.com/watch?v=DmVosZL5xTc
Dr. Rob Graham
Founder, Techno-Resiliency™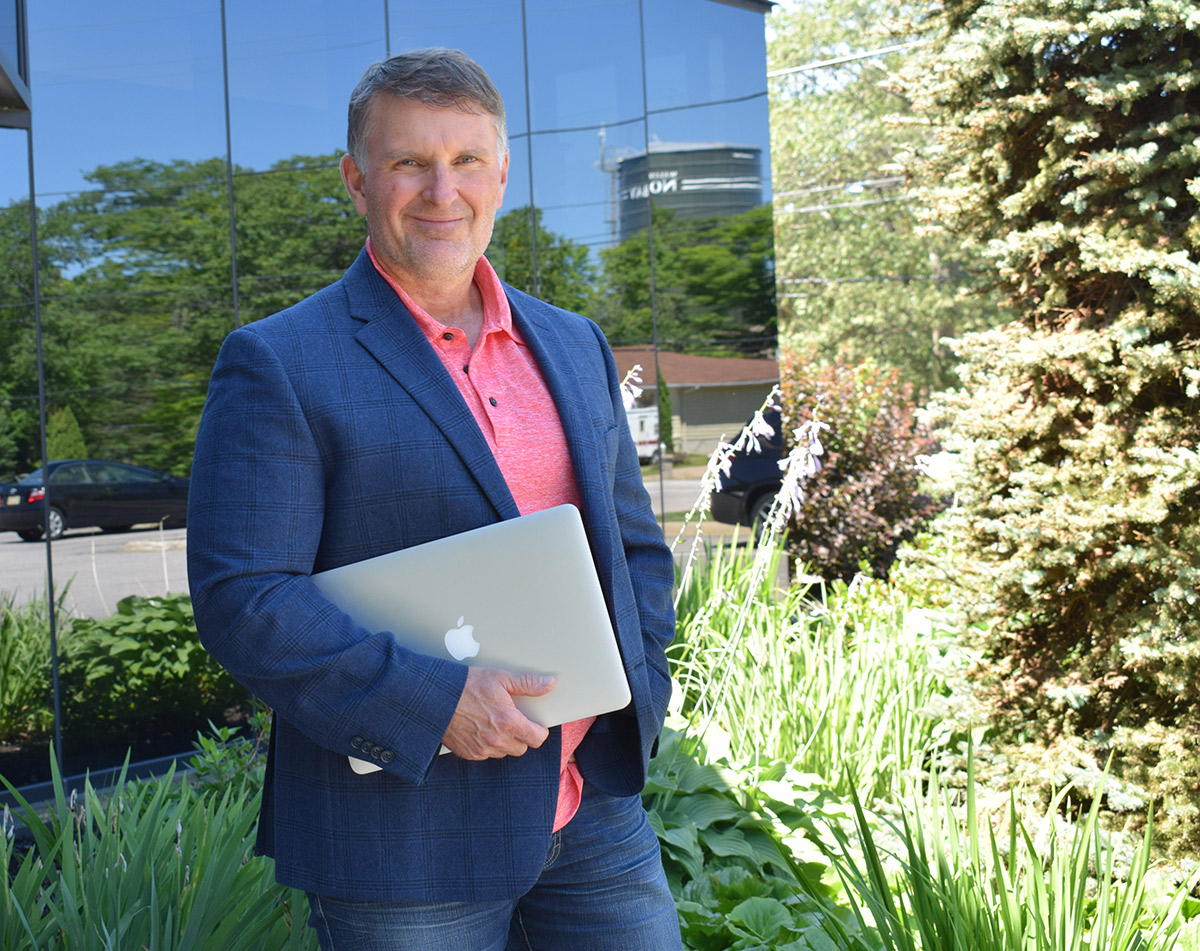 Techno-Resiliency™ founder and esteemed author, Dr. Rob Graham empowers business and educational leaders to thrive as technology-enhanced workplaces. While gaining his Ph.D. in e-Research & Technology Enhanced Learning from the world-ranked Lancaster University in the U.K., Dr. Rob developed an award-winning, research-based theoretical lens. To date, his teachings and principles have lead to global interest and the sale of thousands of copies of his Springer-published book, Techno-Resiliency in Education.
As a former Assistant Professor in the Faculty of Education of Nipissing University and Information Technology & Special Education teacher in the public school system, Dr. Graham brings the highest level of experience to his innovative work in Techno-Resiliency™. His approach to educating and supporting organizations and academic communities is steeped in practical, lived experience and spun into an impassioned, energetic delivery. As one witnesses his actions to enable organizational and community capacity for those with a personal and professional mandate to be great, it becomes clear why Dr. Rob is the "Techno-Resiliency™ Titan."
Ph.D., e-Research & Technology Enhanced Learning, Lancaster University, England
M.Ed., B.Ed., Nipissing University
Author, Techno-Resiliency in Education (Springer, 2016)
The International Journal of E-Learning and Distance Education
Canadian Journal of Action Research
Springer
Journal of Distance Education
Alberta Journal of Educational Research
American Journal of Contemporary Research
"I have known Dr. Rob Graham for over a decade. I was studying with him at Lancaster University at a time when he was shaping his pioneering and innovative theory of Techno-Resiliency. Rob's pragmatic 'Make IT Happen' approach provides a unique and inspirational foundation for organizational development."

Dr Andy Hollyhead, PhD, MA, BSc (Hons), BA

Associate Lecturer, The Open University, Milton Keynes, UK; Former Associate Professor & Lead Academic, Governance and Assurance Hub, Birmingham City University
"Dr. Rob Graham is the leader in the conceptualization and practice of techno-resiliency. A well-regarded thinker and scholar in the educational technology space, Rob understands that our contemporary world can only go forward if we bring the ideal of techno-resiliency to all aspects of work, business, and life in general. He inspires those looking for a better and brighter world to learn how to leverage technology in unique and life-affirming ways. In our post-pandemic world, Rob's teachings could not be more important."

Dr. Lorraine Carter

Director, McMaster University Continuing Education
"Rob Graham is an intelligent, energy filled educator who immediately captivates a room with his presence. He truly inspires those he works with."

Chris Dawson

GM/VP, Hockey Operations, Powassan Voodoos
"Dr. Graham is a gift to any organization. His technical knowledge matches his superb teaching abilities, making Dr. Graham a welcomed instructor in any learning environment. His research skills are solid and his ideas regarding computer use are progressive and forward thinking."

Dr. Jennifer Barnett

Professor, Nipissing University
"Dr. Rob Graham's contributions to our organization have been substantial. As Chair of our Board's Human Resources committee, Rob's level of engagement has been exemplary, and he excels at keeping our committee organized, productive, and on task. By donating his time and talent to our not-for-profit Rob has truly made a lasting impact and we're very grateful for how much he gives back to our community."

Tessa Clermount

Executive Director of the North Bay Military Family Resource Centre
"Dr. Rob Graham is knowledgeable, engaging, and an award-winning professor. More importantly, Dr. Graham is a respected team member and colleague who never fails to inspire his students and the professionals he works with."

Dr. Glen Sharpe

Associate Professor of Education, Nipissing University
"It was a pleasure to have Dr. Rob Graham join our organization as a keynote speaker during Small Business Week. His message is extremely timely and relevant for any entrepreneur, business owner and organizational leader and definitely has prompted our organization to take stock of our people, processes and efficiencies. His concepts resonate with the audience and his passion and method of delivery will keep you engaged and motivated."

Jennifer Nickerson

Manager of the Nipissing Parry Sound Business Centre
Professional Educator to:
People see me as someone who has seemingly "done it all." I'm a life-long learner and professional educator of 22 years who has taught more than 10,000 students at the grade school and university levels during the course of my academic teaching career. I've had teaching appointments all over the world, including Japan and Hawaii.
I also coach and mentor goalies with 360 Goaltending, have run weight training sessions for youth and adults at a military fitness centre, play drums in many bands, am a published author (Springer) and impassioned speaker, and enjoy being a father and husband.
Throughout these experiences, I have come to view the role of teacher as someone who is obligated to offer more than just knowledge. I believe it is our obligation to inspire, engage, and creatively connect the learning with the interests and ambitions of those we are teaching.
Government Recognized Community & Board Member
A few of the committees, boards and awards that I've been granted the opportunity to receive or be a part of include:
Member of the Canadian Military Family Resource Centre Board of Directors
Recipient of the Prime Minister's Award for Teaching Excellence Committee Member
Member of the Ministry of Education Faculties of Education Virtual Learning Pilot Advisory Committee
Canadian Association Teacher Education (CATE) award for research
2015 Nipissing University Distinguished Alumni Award Winner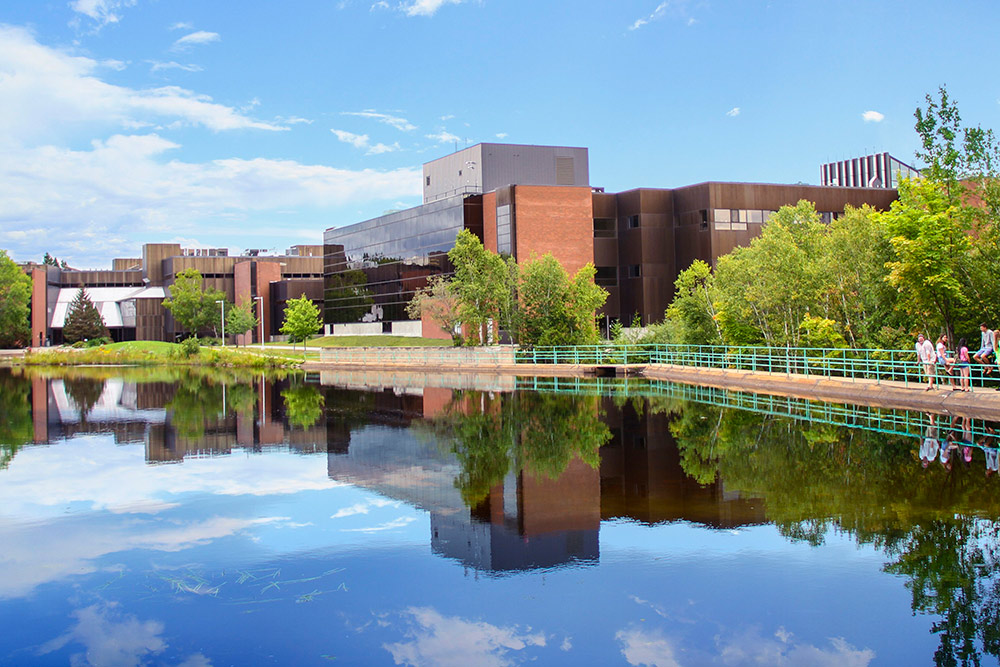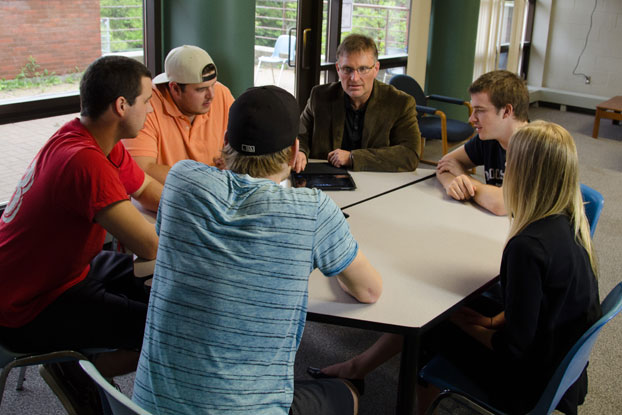 Birthing Techno-Resiliency™
More than 20 years ago, I began working with technology in education as a special education teacher in a publicly-funded grade school in Ontario, Canada. Personal computers were just emerging and making use of the existing technology required a tremendous amount of creativity, vision and resourcefulness. Available technologies were not cost-effective, there was little education that informed its use, and technical support was all but non-existent. Essentially, we had to act as our own IT department.
When I accepted the role as the school's IT teacher and site manager, the impending threat of implementing a digital platform was causing a tremendous amount of trepidation in educators who lacked familiarity and confidence using a digital interface. I willingly accepted the momentous challenge with one provision: that I be allowed to develop one of the first PC-based networked computer labs in our school system.
The administrator's response was, "Make IT happen" and I did. Today these three words have great significance in my training, teaching, speaking, writing and research; and that singular experience provided me with the key rationale for my book, work and research that led to the development of the concept of Techno-Resiliency™.
Driven by a Desire to Inspire
Often, I begin my teaching sessions with a simple question: "Do you desire to inspire"? I've always challenged the students and adults I taught to "desire to inspire" and much of my published writing has been based around "cultivating a desire to inspire."
Through my research and work, it has become clear that inspiration is a precursor to innovation. If our people are not inspired to learn and to work, nothing else matters and no real growth or change can happen.
The need to find inspiration (the desire to be inspired) and our ability to offer it to others (the desire to inspire) will be a vital source of innovation for all of us, and particularly in these challenging pandemic and post-pandemic times.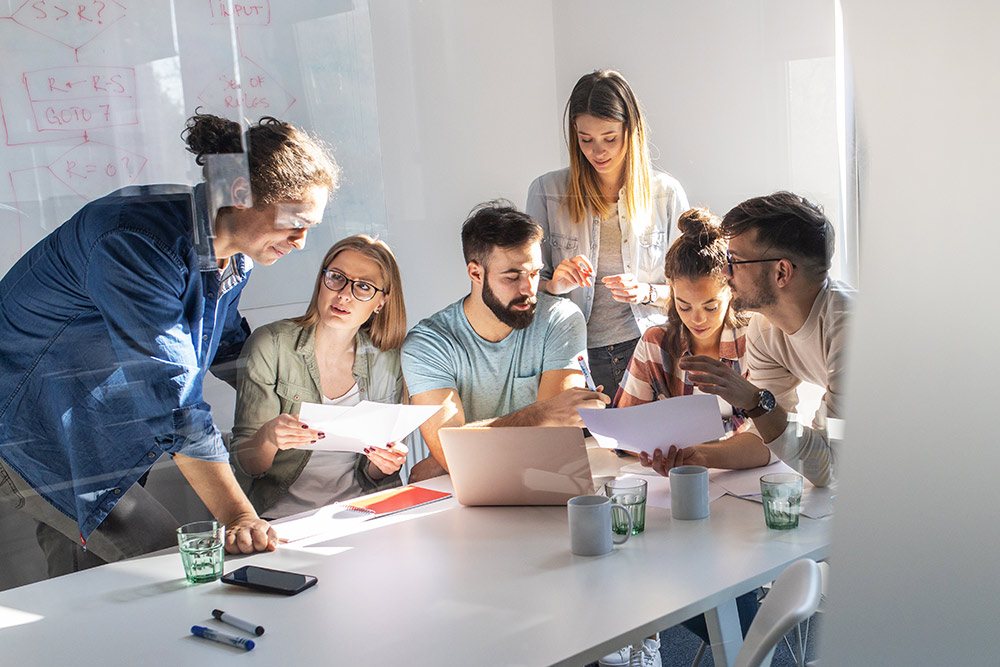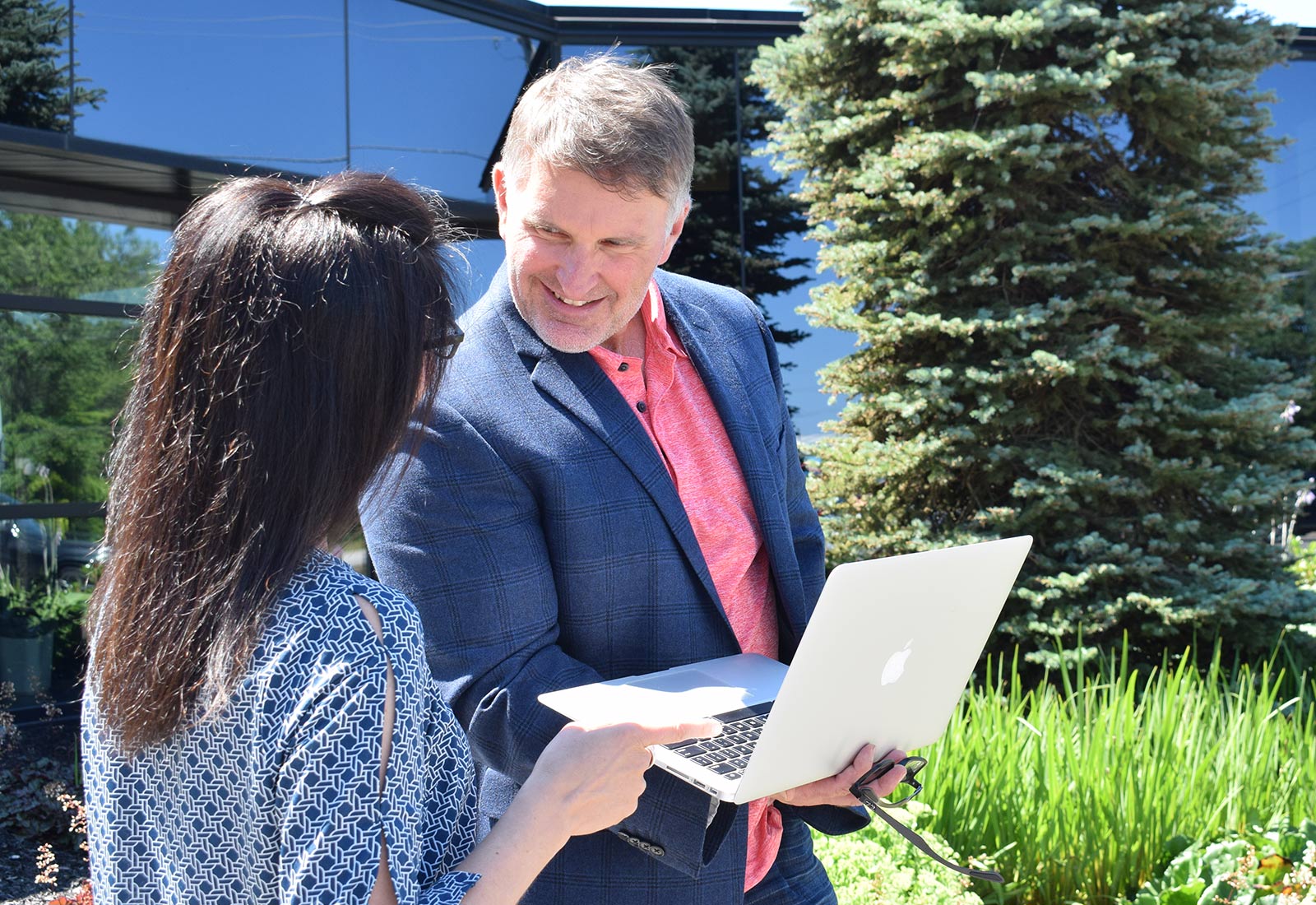 Fuelled by Passion
Ask anyone who knows me or who has experienced my talks or teaching, and they will describe me as extremely passionate, energetic and positive. I don't walk onto the stage, I run!
Technology, inspiration, resiliency and psychological responsiveness get me jazzed. I'm a rock star at heart and I bring that powerful, rattle-the-room energy into my inspirational, research-based talks and work.
In this new era of a booming e-learning industry and pandemics thrusting us into being technology-enhanced workplaces, the information and support is literally at our fingertips, when we know where to find it and how to use it effectively. That's what I live for helping to reveal to others.
Let me help you and your organization become Techno-Resilient!
Resiliency & Efficiency in a
New Corporate Landscape
Thriving in a technology-enhanced environment is dependent on finding inspiration and our ability to offer it to others.
If you're looking to move your audience into action with a Mandate to be Great and want to Get Techno…Resilient, let's talk!
Book Dr. Rob To Speak
Solutions for the Workplace
Thrust into Technology
Being thrust into operating a technology-driven workplace can expose inequities like lack of training, know-how and resources.
When don't have the time and energy to support all that is required to thrive, we act as your Private CTRO (Chief Techno-Resiliency Officer) to guide you.
Hire Dr. Rob as your CTRO