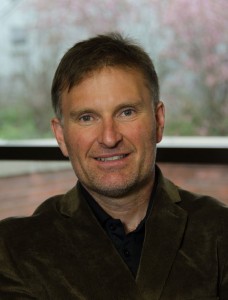 As a professional educator for more than 22 years, I have taught close to 10 000 students and adults across a wide spectrum of learning environments. Some of these experiences include teaching appointments in Japan and Hawaii. Throughout these experiences I have come to view the role of teacher as someone who is obligated to offer more than just knowledge. I believe it is our obligation to inspire, engage, and creatively connect the learning with the interests and ambitions of the learners we are teaching. I have also come to realize connecting in this regard is not always easy.
Today, opening your mind to the engagement factor that technology can offer a learning environment is something educators must consider.
I am hopeful that as I further develop this website some aspect of a community of practice will be realized where more than just information will be shared…..a vital source of inspiration will be obtained via our shared stories about professional practices related to the field of technology enriched learning.
Professional Info:
Ph.D.    e-Research & Technology Enhanced Learning, Lancaster University, England , 2013
M.Ed    Education, Nipissing University, 2008
B.Ed    Education, Nipissing University, 1994
B.A. Hons.    Nipissing University, 1992

Who Am I? Looking Back/ Personal Archive (Education Related News):
Putting Kids on the Right Internet Learning Path (North Bay Nugget, October 21, 2012)
Interview with Rob Graham  (Centre For Flexible Teaching and Learning Newsletter, Summer 2011)
Nipissing Looks to SpICE Up Teacher Education (Professionally Speaking, September 2010)
Royals getting an Education on Fitness (BayToday, August 28, 2009)
Music Stuff (A Rockstar Wannabe!):
Catch MLC at Eddie Farewell Charity Fundraiser
Eddie Farewell Fundraiser a Big Success (Nipissing University Newsletter, May 15, 2013)
Professor Hip to Rock History (The Airdrie Echo, May 8th 2012)
Drummer Hangs Out With The Hip (North Bay Nugget, May 8th 2012)